IT Solutions
Assisting Western New York companies in implementing and maintaining technology to improve their business.
Since 1998, AT technology Inc. has been assisting Western New York companies in implementing and maintaining technology to improve their business. We take the time to learn your business and recommend solutions that can positively impact your company. We offer a wide range of products and services.
MSP – Managed IT Services & Tech Support
With the most reliable managed IT services AT technology has to offer from support@attechnology.com
our competent computer network maintenance staff will monitor all your technology so you can be stress free.
Computer Sales and Software Solutions
PCs, servers, routers, switches and peripherals—we are manufacturer neutral, so we can recommend the best product for your business and your budget. As experienced system integrators, we can help guide you through software selection ensuring compatibility and performance.
Network Security
Network security is a continuing challenge. AT technology has the experience to secure your network without over complication or cost. We offer antivirus for websites, email, servers and PCs, intrusion detection for networks, data encryption for devices, and strategic security measures for all IT processes.
Data Backup and Disaster Recovery
An IT disaster recovery plan is critical to business continuity – a recent Gartner Group study reports that 40 percent of businesses that lose their data in a disaster go out of business within 5 years. In the event of a disaster, your company's survival depends on the ability to replicate your IT systems and data. We offer cost-effective, onsite and offsite data-backup solutions. We perform periodic sample restoration to ensure data integrity, so in the event of a disaster, you know your data can be restored.
Assessments, Planning and Consulting
AT technology can perform an IT Assessment. We will provide you with a deliverable document outlining all equipment and peripherals, operating systems and software applications, immediate and critical needs list, disaster recovery recommendations, ongoing support recommendations and a future IT roadmap to fit your budget.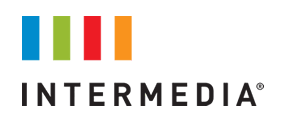 Stop haggling with your IT provider(s) over equipment, service, terrible support, and outrageous costs. Check out our full lineup of Intermedia IT solutions
Don't Be Shy
Drop us a line anytime and one of our team members will be happy to help you
Subscribe To Receive Industry Updates
Sign up to receive updates, directly from us.