Voice Solutions
AT technology offers a variety of voice products for todays modern business
Comprehensive Voice Solutions
AT technology is an authorized dealer for NEC, Zultys and Toshiba Communication Platforms. Regardless of the size of your system or complexity of your call-processing requirements, AT technology can design and install a solution to fit your business and your budget. We offer a full suite of telephony-related applications to enhance your productivity. Our technical staff are certified and experienced on many systems including: Avaya, Iwatsu, SRX, Fujitsu, Samsung and Vodavi.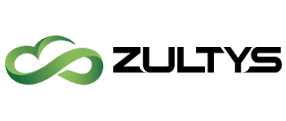 When selecting a business phone system, one size doesn't fit all. It's about designing the right fit so you can focus on running your business, not worrying about your phone system.
The right fit is the one that gives you the tools to increase productivity and efficiency and help you grow your business profitably while improving client support. Many cloud phone systems out there were designed for the small-office/home-office market and lack true business functionality. Zultys hosted solutions are built upon over a decade of delivering powerful enterprise-class communications capabilities to small, medium and large organizations throughout the world.
Servers installed in our state-of-the-art data centers are fully redundant with failure protection and are supervised around the clock. This ensures the high availability and reliability that your business demands. This service continuity protects the lifeline of your business by keeping you connected.
Whether you have 10 employees or 10,000, have a single location or 100 branch offices, we have the system and the experience to help you communicate better.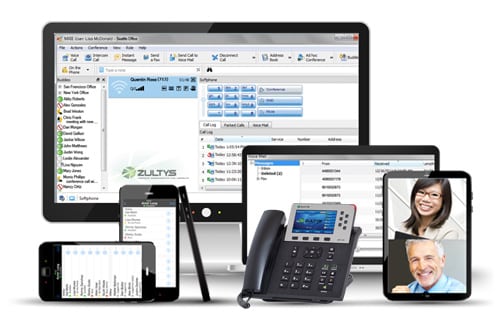 Initial Cost Savings – No large upfront investment by purchasing an office telephone system.
Ongoing Cost Savings – You pay only for services and features on a per-employee basis. Features can be easily added or removed as your business needs change.
Mobility – Integrate smart phones with Zultys Mobile Communicator™ App, enabling mobile workers to access the same features of the office phone system, like total call control, office directory, IM, Presence, Visual Voice Mail and much more.
Work Anywhere – When your office phone system is virtual, employees can work from home, remote offices, on the road, mobile phones, and even overseas – just as if they were in the office.
Presence and IM – See whether employees are available, in a meeting or out of the office and exchange secure instant messages with colleagues to streamline communications.
Enterprise Capabilities – For small businesses, unified communications and contact center functionality is often cost-prohibitive. Not so with Zultys' powerful feature packages.
Scalability – Virtual systems can expand and grow with your business as needed. You can easily add phones and services as your business expands, up to 10,000 users in multiple locations.
Connect Multiple Locations – If you have multiple locations and want them tied together, or want a premise-based system in some locations and a cloud solution in others- it's no problem. With Zultys, you get the exact same user experience whether in the cloud or on your premises.
Easy Set-up and Admin – With Zultys Cloud Services, you can be up and running very quickly. Ongoing administration is simple with Zultys admin interface that enables user management, monitoring and making changes to your service at any time.
Reliability – We maintain multiple redundant data centers supervised and maintained 24/7/365 so your communications infrastructure is protected.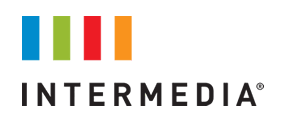 Stop haggling with your voice provider(s) over equipment, service, terrible support, and outrageous costs. Check out our full lineup of Intermedia voice solutions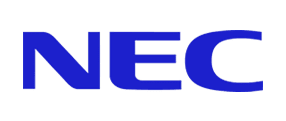 NEC Voice Platforms
The SV9000 Series – the Next Evolution of NEC's Award-Winning Communications Technologies for Businesses of All Sizes. To grow a business and stay competitive, businesses need to innovate by leveraging the best and most current communication technologies, tools, and solutions. With this in mind, NEC has created the next evolution of our award-winning communications technologies with its UNIVERGE SV9000 Series Communications Platforms.
Unified Communications
Integrate office telephones, cell phones, voicemail, email, fax, instant messaging and video conferencing in a way that increases employee productivity, improves customer service, and increases sales and profits. Customers can implement the elements of unified communications best suited to benefit their business.
Carrier Services
AT technology can perform a carrier assessment for your company. This no-cost assessment can help you increase data services while reducing overall monthly recurring costs. We can help identify the best provider for your specific business needs and find the carrier best suited to deliver required services for the best value. Please call us today to schedule an evaluation.
Don't Be Shy
Drop us a line anytime and one of our team members will be happy to help you
Subscribe To Receive Industry Updates
Sign up to receive updates, directly from us.